Our Story
Welcome to Neuff Red and thank you for taking the time to visit our site and being part of our journey through the maze of endurance sport.
So who are we? and what are our aims?
Neuff was originally started as an athletics company in 1966 by the late Dr Alan Neuff, who back in his day was a runner and ran along side Roger Bannister. Dr Neuff was an innovator, so he began to look at the UK athletics field and wondered how he could make things better for the participating athletes and set to work inventing new products to enhance and aid athletic performance. One of these products was the invention of the first fibreglass vaulting poles to be used in the UK, which was certainly a welcome change from the original steel scaffold poles that had been used.
Dr Neuff became an expert in his field and one of the best polevault coaches in the country, teaching Daley Thompson how to vault in his early years. Fast forward to today and Neuff Athletic is still going strong although unfortunately with Dr Neuff no longer at the helm. But his legacy lives on with his daughter and son in-law, who have kept the companies ethics and ethos to truly help the athlete be the best they can be and making sure it is not all about sales.
At the beginning of 2020 we decided that Neuff would become two companies under one roof: Neuff Athletic (Neuff Yellow) and Neuff Triathlon & Endurance (Neuff Red). Dr Neuff's son in-law Matt has been a competitive triathlete for many years and in this time he has purchased, used and worked with most of the best products and brands on the market and so has a real interest in new tech and tried and tested ones.
Matt's triathlon motivation and journey
Matt's journey has not been without some major ups and downs!
He is an avid Iron-distance triathlete and holds podium places at 70.3. In his time in the sport he has tried many types of training and diet, including the famous 'under-eating over-training' which so many triathletes are prone to. Unfortunately this became so severe in 2019 that he trained through a stomach virus, not thinking it would be an issue. Then one morning he was rushed to hospital: the stomach virus had mutated and spread causing viral meningitis.
Matt spent three days in hospital before being discharged with instruction to rest and recuperate, but instead decided to hit the training again after only a few days back home. The consequences of this nearly ended his life, never mind his triathlon hopes.
His wife Sara decided that enough was enough and put Matt in touch with Joe Beer, one of the most respected coaches in the UK who has coached winners and top podium finishers in triathlon and cycling. Joe soon put Matt on to a new path of 'Train-Smart Race-Smart', rather than his usual 'smash every session'.
All of these experiences culminated in the idea of launching Neuff Red to not only sell top end products, but also to be a site for advice and guidance to see if we can help athletes to not make the same mistakes, and if they have, how they can comeback and where to get help. We are not just trying to sell you something and we hope that this will come across as we grow and develop. We have a genuine passion for what we do and will never sell anything that we have not tried and tested as a team.
The Neuff Red Team
Sally Mills
Sally is the absolute linchpin behind the company and keeps everything running smoothly. She is our General Manager and Head of Operations and has been with the company for years, holding it all together and looking after staff and customers alike. The company really would not be where it is today without Sally and she continues to be the go-to as the font of operational knowledge.
Laura Siddall
Laura is a top pro-triathlete, 4 x Ironman Champion, ETU Long-distance Champion and before she became pro, she was multiple time Ironman Age-Group World Champion. More than that, she is one of the most dedicated, most pleasant people we know, with a passion for the sport, for charities and for helping whoever she can. Laura is to thank for our partnership with Soles4Souls!
Joe Beer
Joe is one of the UK's most respected and experienced coaches. He brings over 30 years of coaching and racing to our team and has coached pro and age group to great success. Joe is our Coach Adviser and Brand Ambassador and has helped with guidance around product and content and will be sharing his knowledge through our blogs and social media feeds. He will also be showcasing some of our products at training camp and seminars so you can get a hands on experience.
Dr Dan Plews
We are extremely pleased to be able to work with Dr Dan Plews. Dan is an applied sports scientist, researcher and coach. He also holds the Kona age group World Record at 8:24:36 and the Taupo course record at 8:35:00. Dan is an expert on Low Carb High Fat training and we are proud to represent his learning community 'EndureIQ' here in the UK (please see our home page for more info). We will be featuring Dan's work through blogs, videos and social media as we get going.
Steve Crowley
Steve is our first sponsored athlete and is a Neuff Red brand ambassador and brand adviser, helping to keep things moving. Steve is the current GBR National Champion and has put in medal winning performances at both the European and world championships. Steve has taken home silver at the ITU World Triathlon Grand Final Rotterdam (2017). He has also achieved two ITU World Cup gold medals (2017, 2018). He is a long standing friend and training partner and we are proud to have him onboard.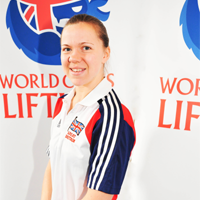 Helen Jewell
Helen is our physio and injury specialist. Helen is a former GB Weightlifter holding numerous British Championship titles and representing Great Britain Internationally at European and World Junior and Senior Championships, and at the Commonwealth Games in Delhi 2010. Helen narrowly missed out on selection for London 2012 Olympic Games after rehabilitating following shoulder surgery. Helen will be offering advice on physio and injury rehabilitation through our blogs and social media channels and is an outstanding physio and a fantastic person to have onboard.
In 2021 we plan to open a showroom and Zwift suite at our site in Ivybridge, so you can come and try our equipment or just have a quick Zwift on a Ventum bike if you are in the area. We will keep you up to date on how that is progressing and we hope to see a few of you then. We will also be teaming up with Ironman in 2021 to support all of their UK and Ireland races along with attending the London Triathlon show in March and dropping in to as many races and clubs as we can.
We are looking forward to supporting you as athletes and listening to your needs as we move forward.
Thank you for reading our info page, train and race smart and enjoy every minute.
The Neuff Red Team